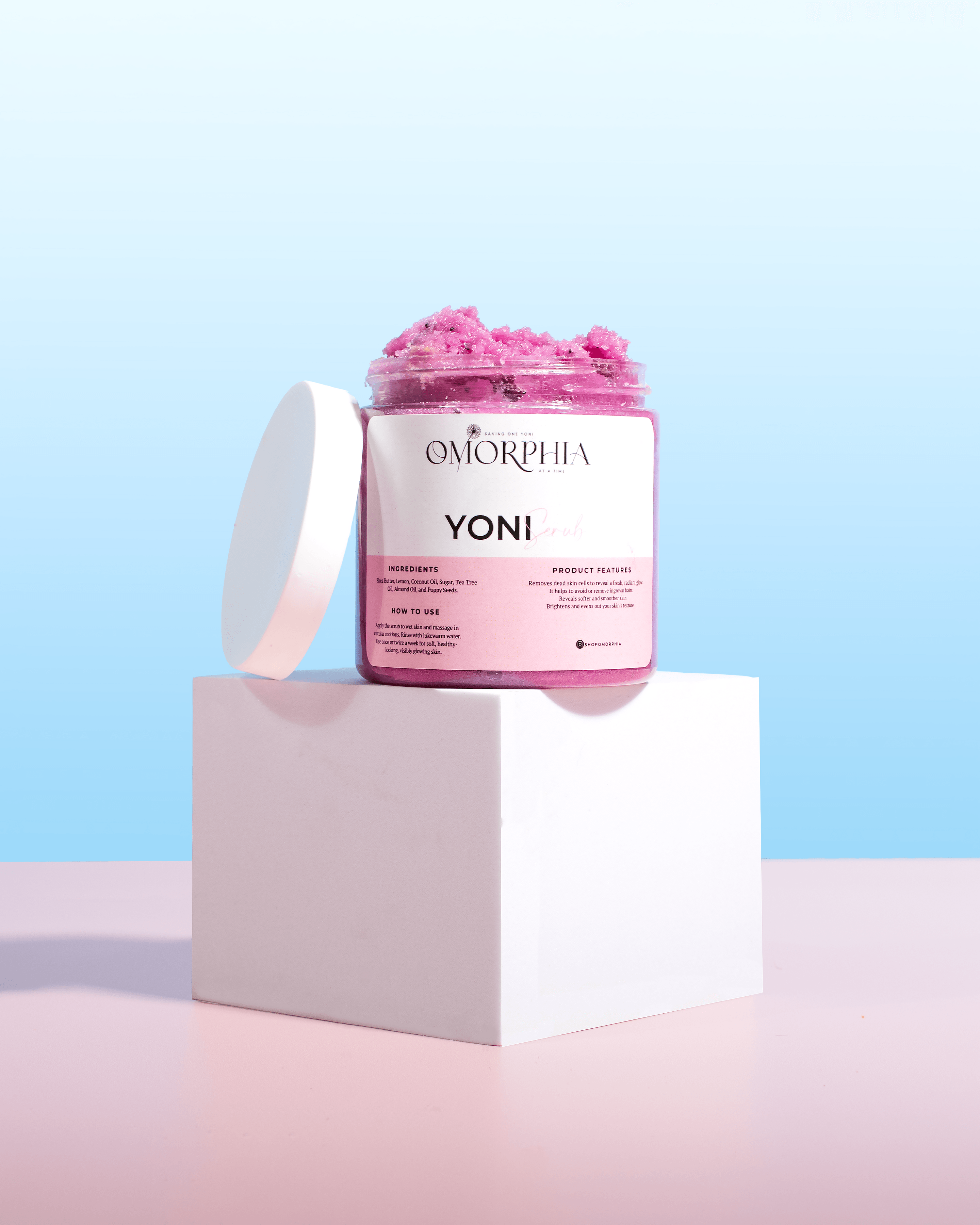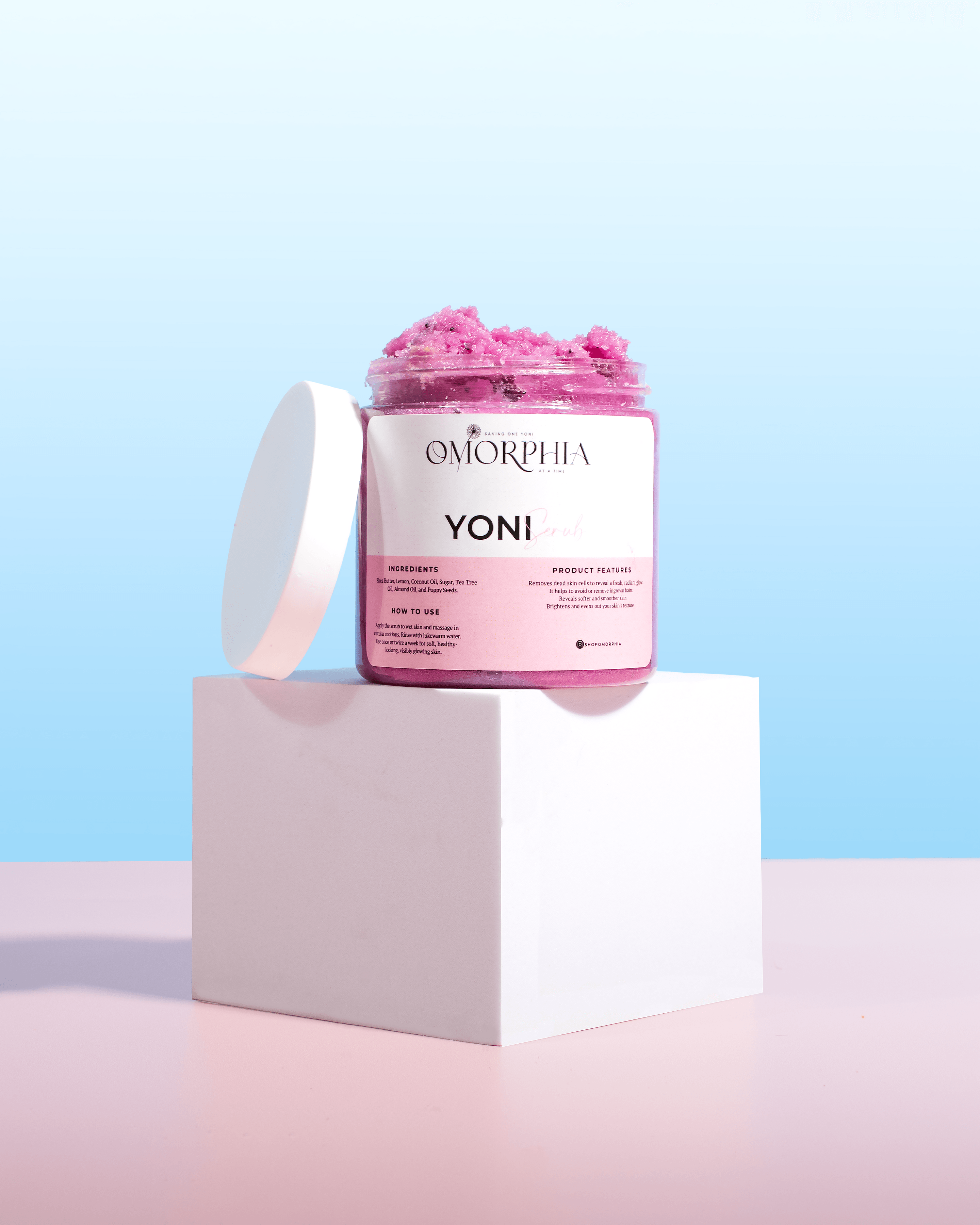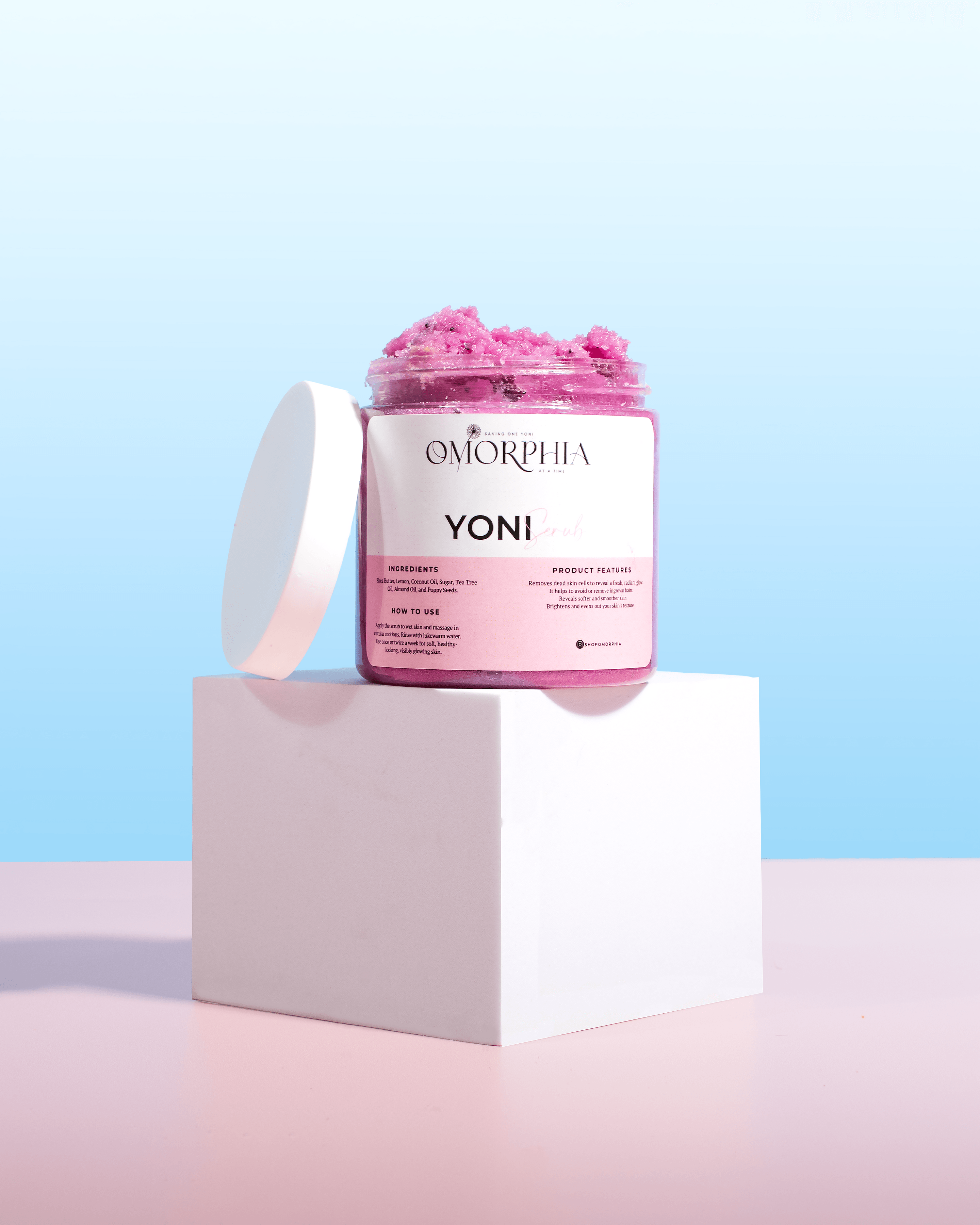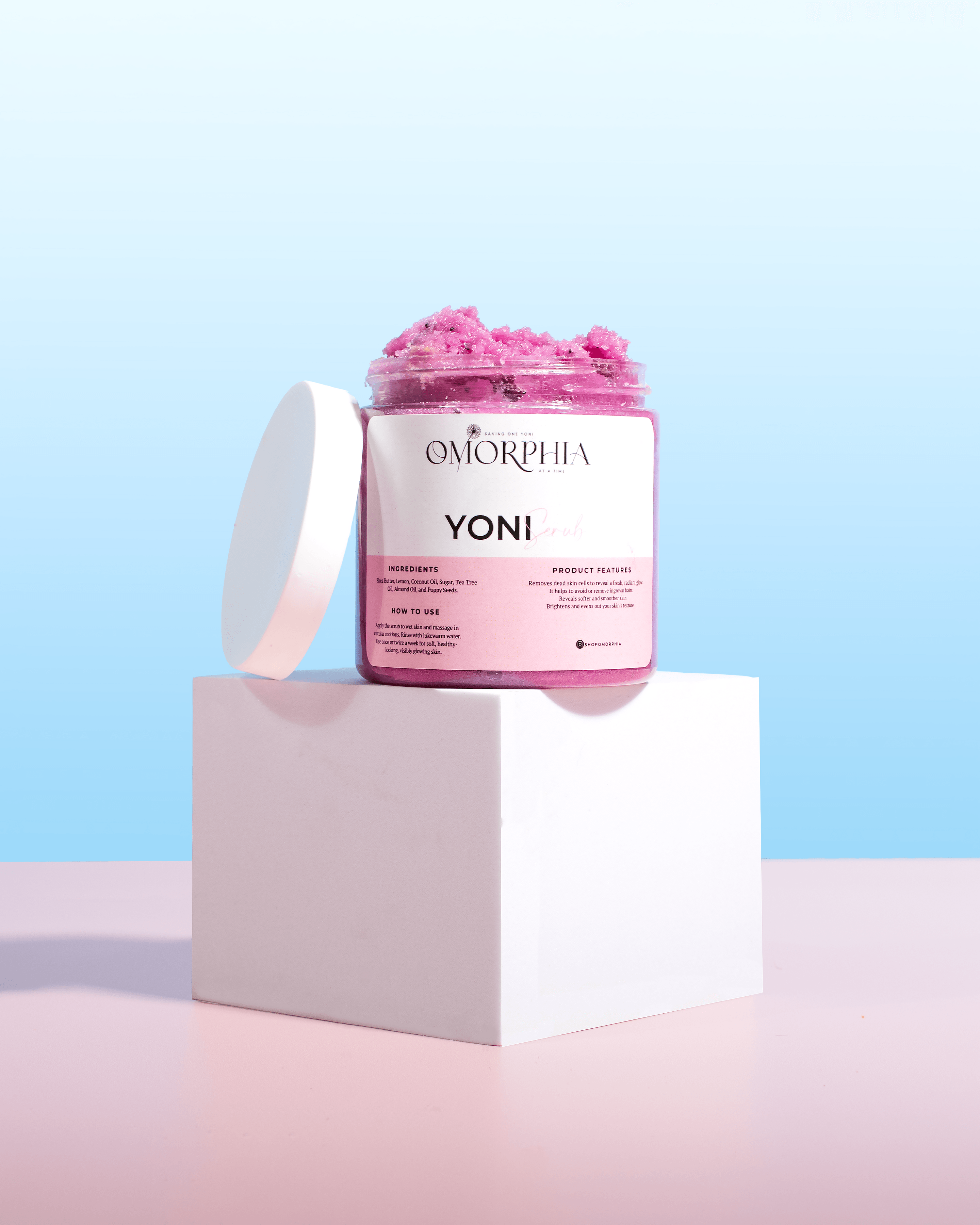 Yoni Scrub
First off – the smell is to die for!
You better believe it because our customers definitely love, love, looove it.
Use this to remove dead skin cells, brighten and even out skin texture, and reveal a fresh, radiant glow. It also helps reduce the appearance of razor bump marks and blackheads from acne. As an added bonus, this scrub is great as a lip scrub or foot scrub.
Use Yoni Scrub regularly if you want it smoother, softer, and cleaner.
Featured Benefits
✨ Yoni surface buffer.
✨ Completes the skin routine by providing Baby soft skin.
✨ Also can be used as a lip and foot scrub

The ultimate yoni surface buffer not only completes your skin routine but also delivers baby-soft skin like never before. But guess what? That's not all it can do! Our versatile yoni scrub can also be used as a lip and foot scrub, offering you a luxurious, multi-purpose experience.

Designed with care and precision, our yoni scrub features finely ground exfoliating particles that gently yet effectively remove dead skin cells, impurities, and buildup from the delicate skin around your yoni. The result? A smoother, more refined surface that feels incredibly soft and supple to the touch.

But the benefits don't stop there! Our Yoni Scrub goes beyond its primary function, making it a must-have addition to your beauty arsenal. With its gentle yet invigorating formula, it can also be used as a lip scrub, effectively sloughing away dry, chapped skin and revealing a silky-smooth pout. Additionally, it works wonders as a foot scrub, transforming rough, tired soles into baby-soft feet that are ready to conquer the world.