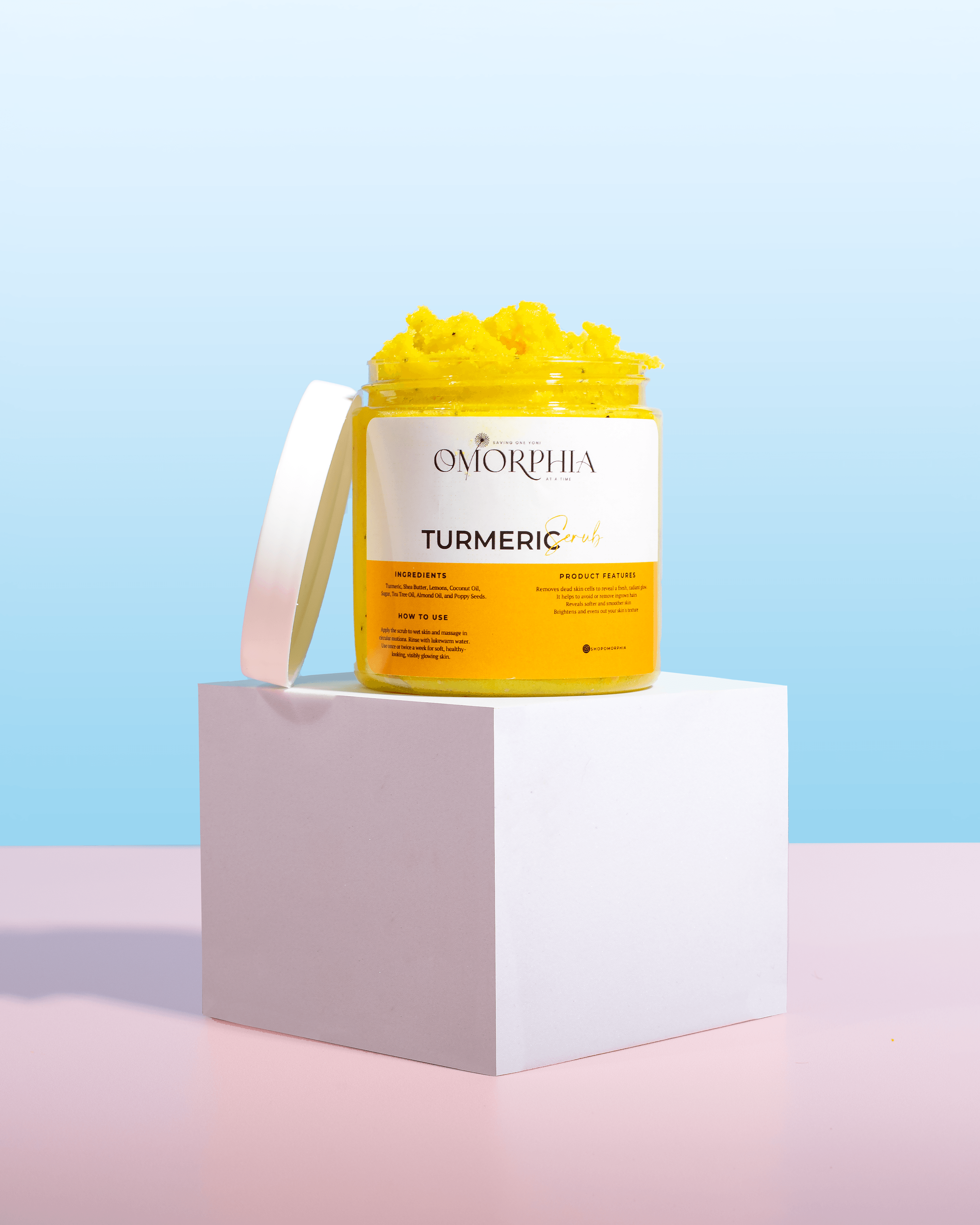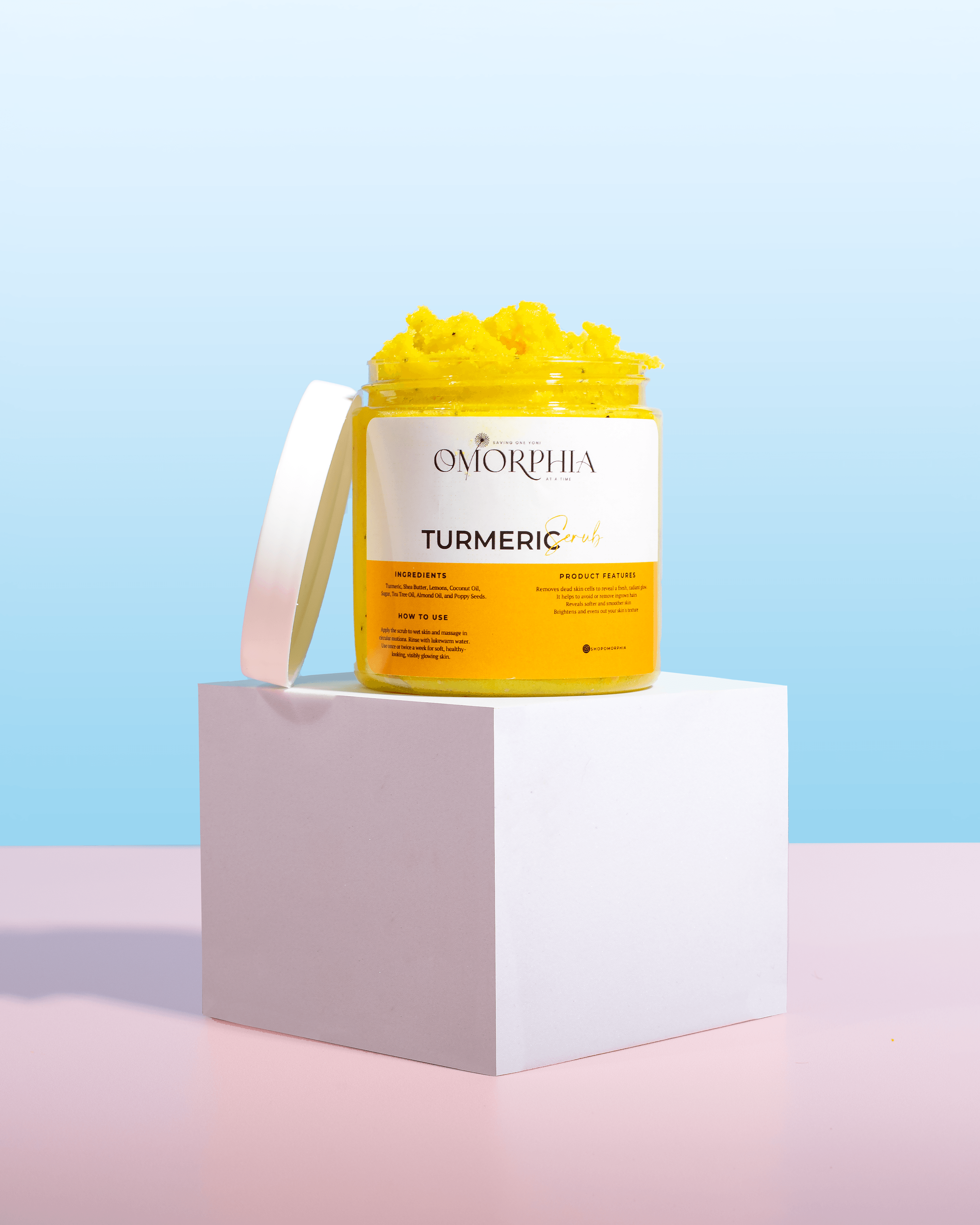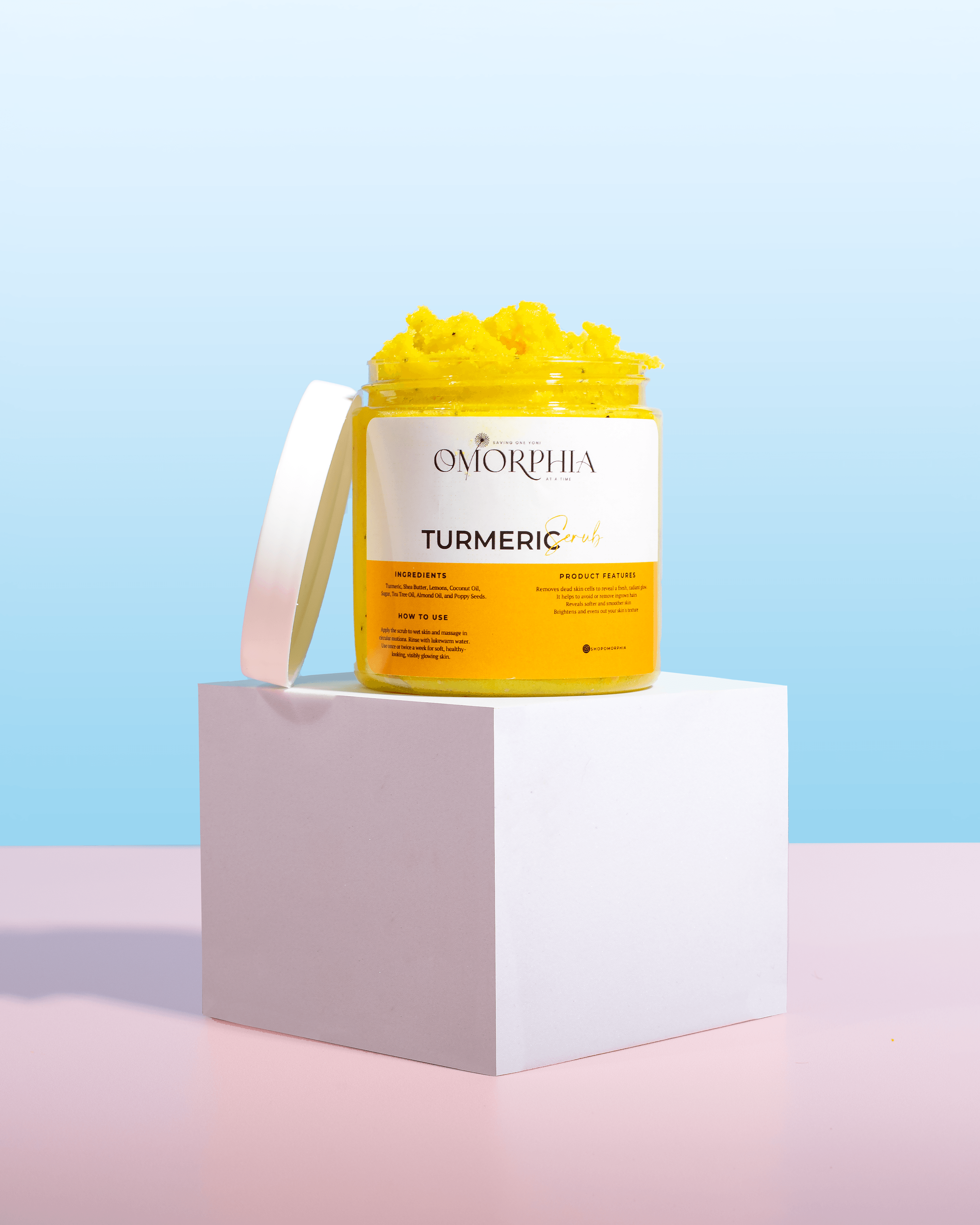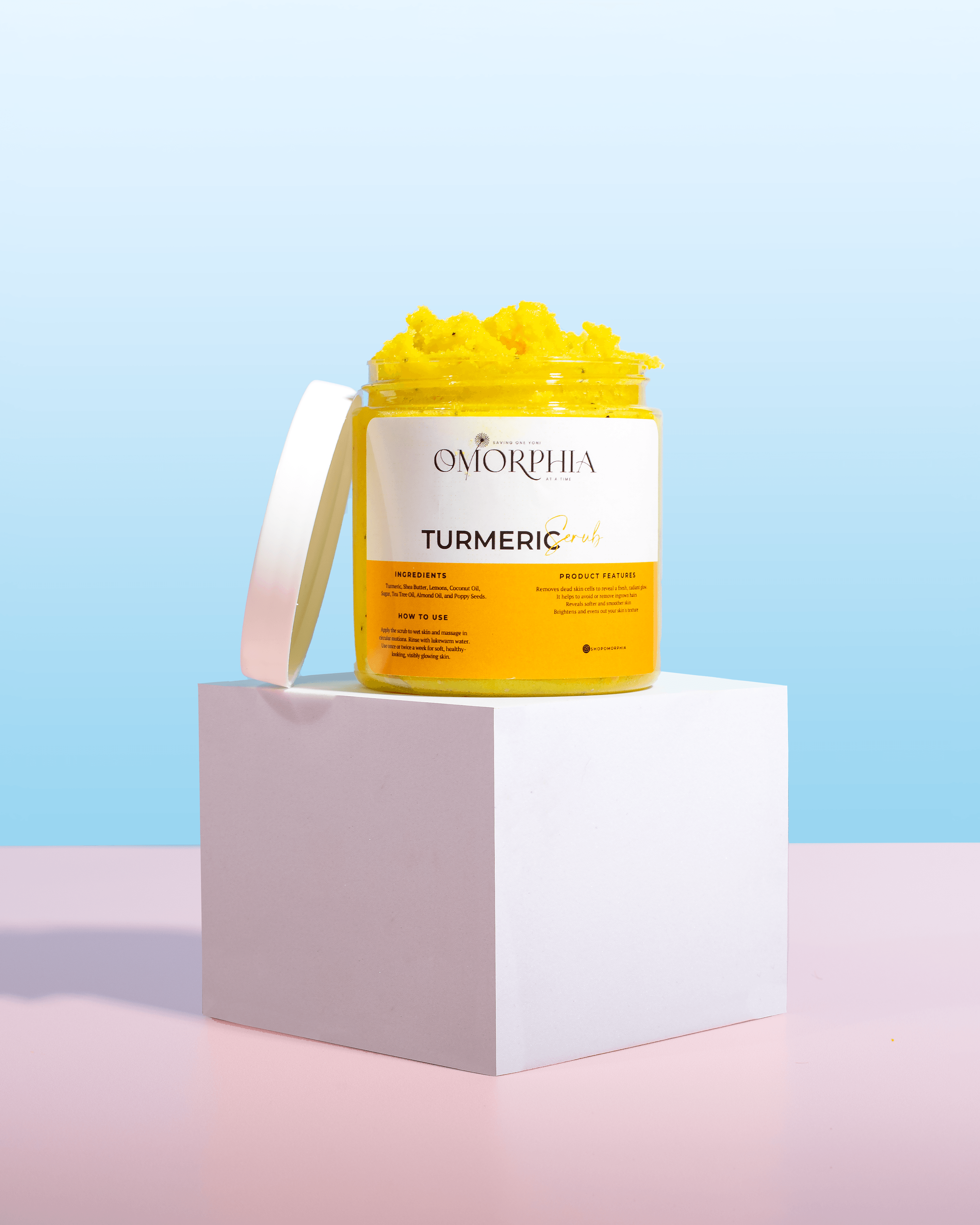 Happy Hour Scrub
Do you have dry rough patches, uneven skin tone, and blackheads that won't go away?

Get yourself one of these Happy Hour Scrubs and reveal your most radiant skin ever.

It helps remove dead skin cells, brighten and even out skin texture, and keeps it moisturized too. It also reduces razor bump marks and blackheads from acne. Works great as a lip scrub or foot scrub, too.

No need to worry if you have sensitive skin – it's gentle enough for you. It's not too rough, not too harsh, not too intense for a scrub. We made sure you'll be having a delightful cleansing experience every time you use it.


Featured Benefits
✨ A perfect way to get rid of dull skin.  
✨ Pores cleaner.
✨ Must have after using the wash.


Dull skin can be a result of various factors such as dead skin cell buildup, environmental pollutants, and a lack of proper exfoliation. Our turmeric scrub is specially formulated to address these concerns, providing an effective exfoliation experience that revitalizes and renews your skin.

With its gentle yet powerful exfoliating properties, our scrub helps to slough away dead skin cells, revealing a fresh layer of vibrant, healthy skin underneath. The combination of turmeric and other natural ingredients promotes a more even skin tone, reduces the appearance of dark spots, and leaves your complexion looking luminous and rejuvenated.

In addition to its exfoliating benefits, our turmeric scrub works wonders in deep-cleansing your pores. The unique formulation helps to remove dirt, oil, and impurities that can accumulate in your pores, leaving them cleaner and less prone to breakouts. By incorporating our scrub into your routine after using our turmeric wash, you can further enhance the cleansing effects and ensure thorough detoxification of your skin.