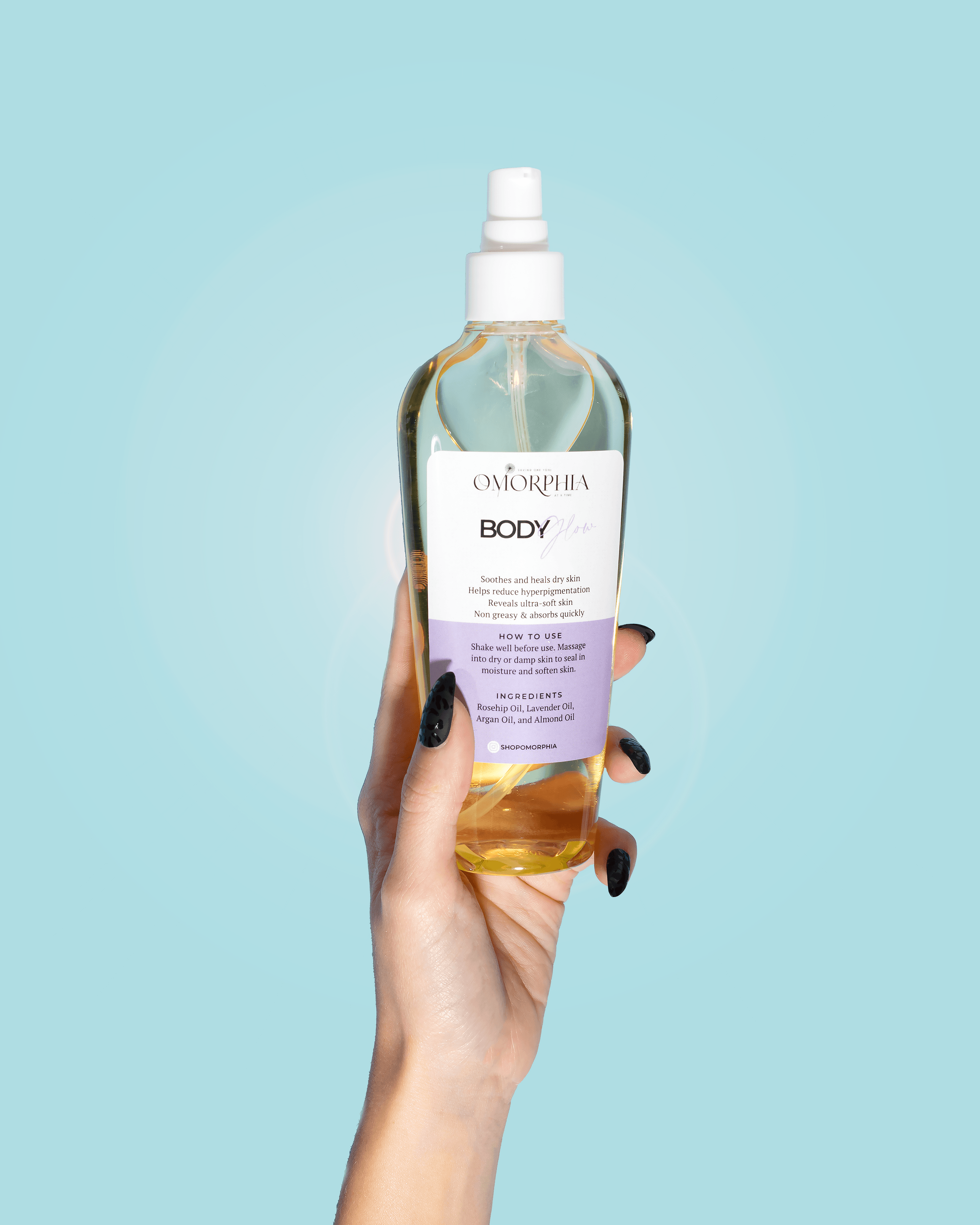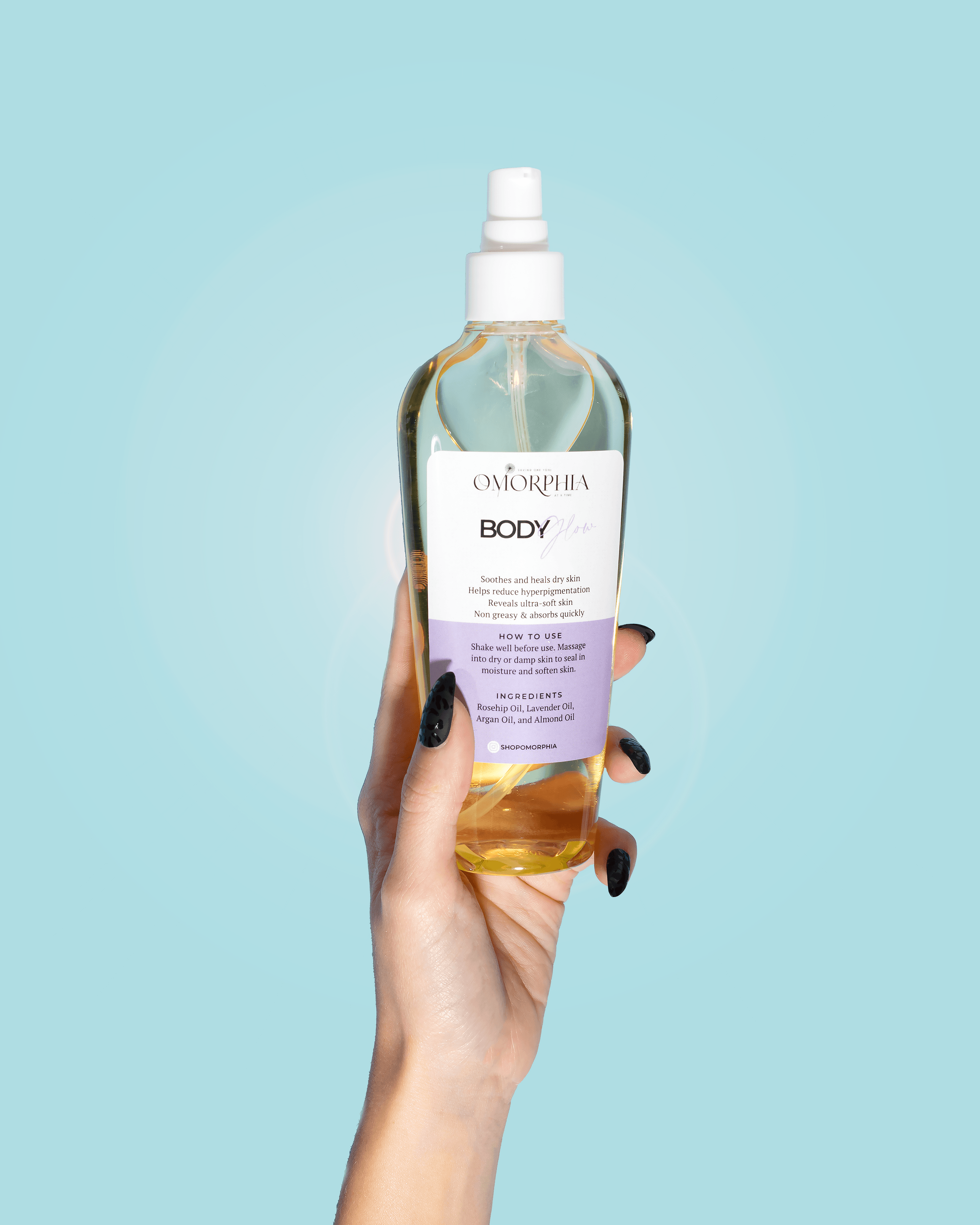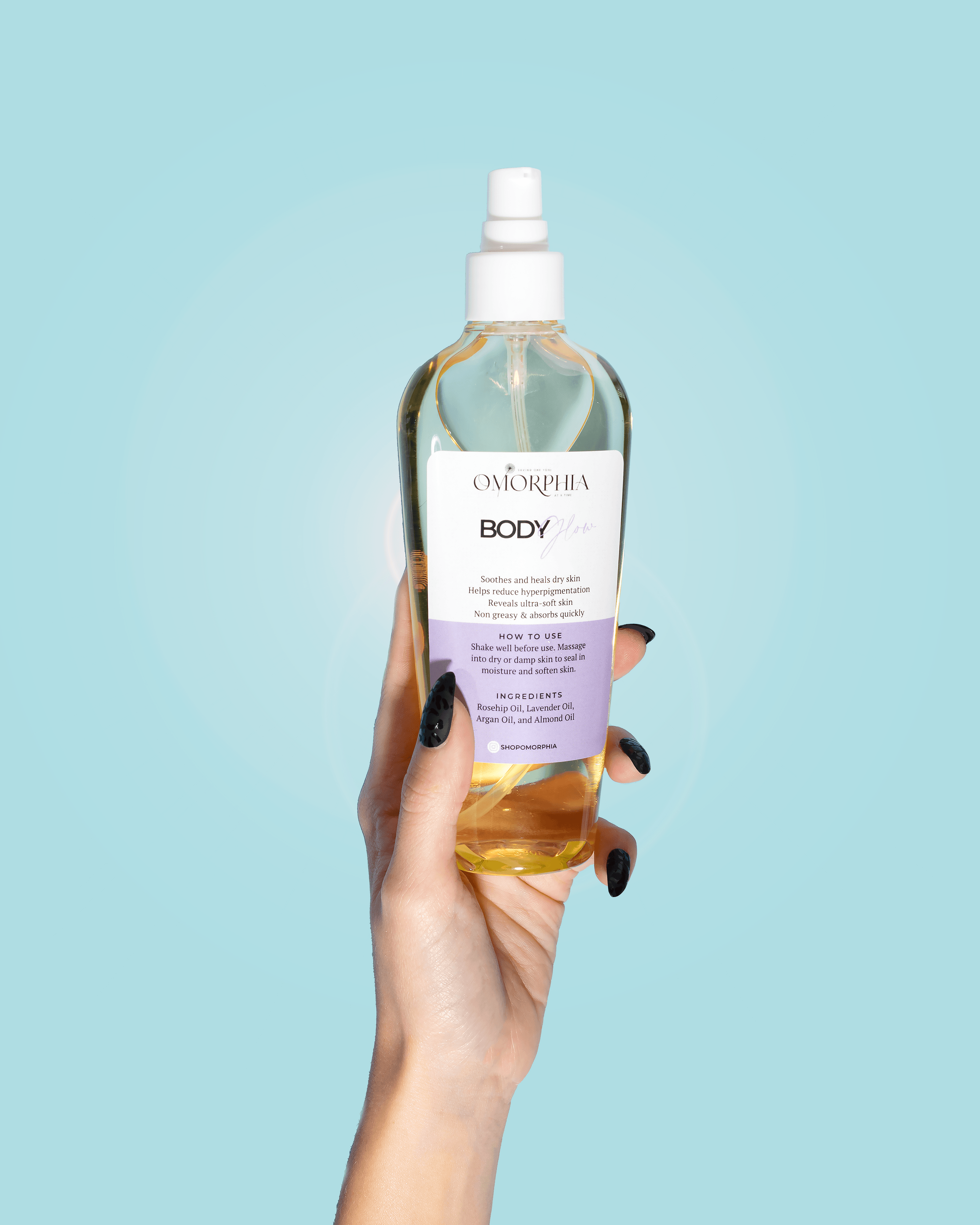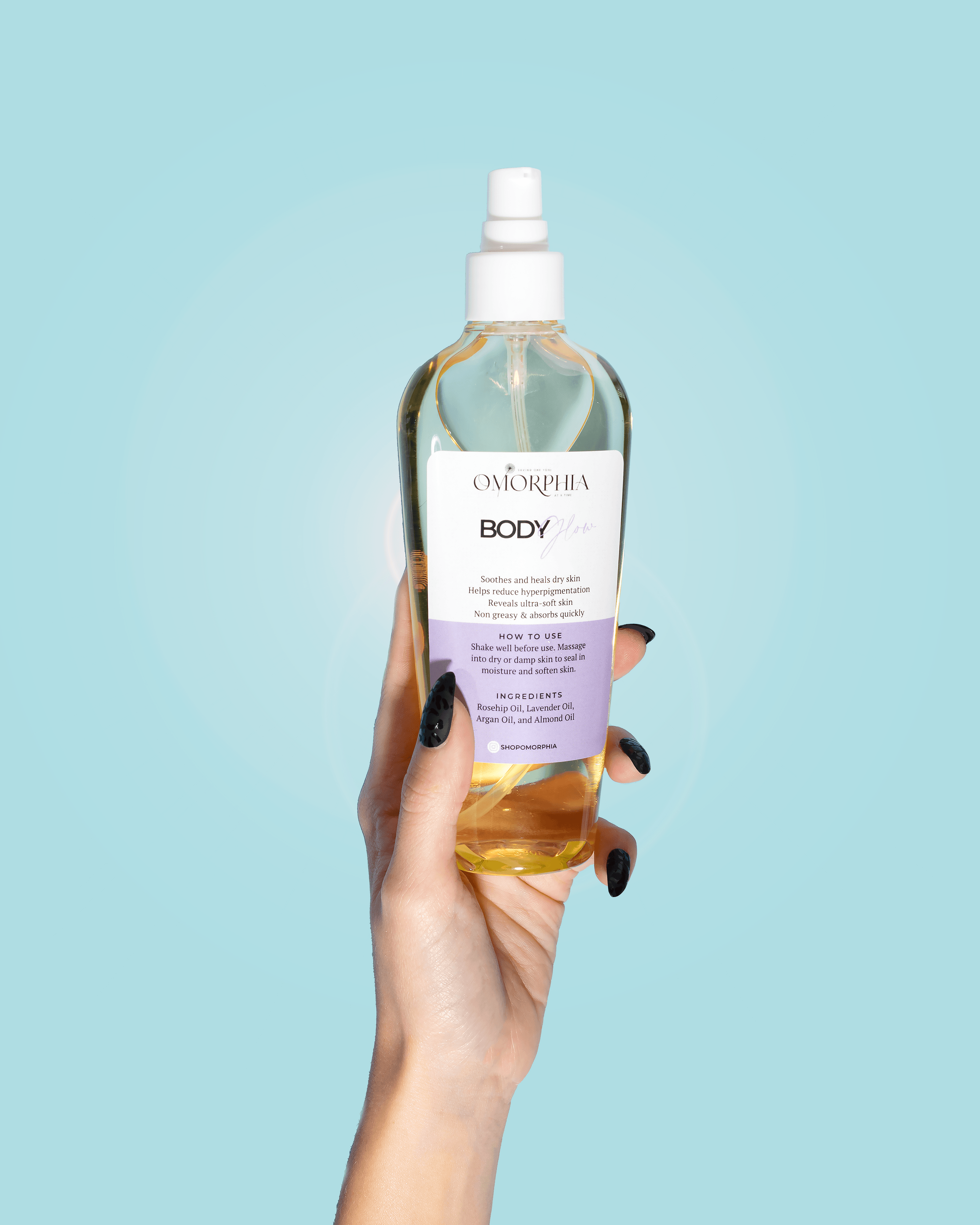 Body Glow
You have to get this, girl. It's time to reveal your glow.

This ultra-hydrating body oil is made to achieve a healthy, glowing complexion. It will help manage eczema, reduce hyperpigmentation, and keep your skin super soft while you unlock your full glow potential. It deeply absorbs into your skin to repair, nourish, and protect it to keep you looking radiant all day.

The Body Glow can be used all over—literally from head to toe!

This magic in a bottle is packed with natural oils that will make you love your skin even more.

Featured Benefits
✨ Leaves your skin feeling soft and silky.
✨ Eczema friendly.


Say goodbye to the days of dry, lackluster skin. Our body glow delivers deep nourishment and intense moisturization, enveloping your skin in a luxurious and silky embrace. Feel the transformative power of its carefully selected ingredients as they work together to replenish moisture, restore suppleness, and enhance the overall texture of your skin.

We understand the importance of catering to different skin types and concerns. That's why our body glow is thoughtfully formulated to be eczema-friendly, providing a gentle and soothing experience for those with sensitive skin. It's a comforting solution for individuals seeking relief from dryness, itchiness, and irritation. Embrace the opportunity to pamper your skin with a product that not only enhances its appearance but also prioritizes its health and well-being.

Indulge in the delight of having skin that feels incredibly soft and touchable. Our body glow goes beyond basic hydration, offering a radiant glow and a lasting sensation of smoothness. It's a transformative addition to your self-care routine, elevating your everyday moments into luxurious experiences.