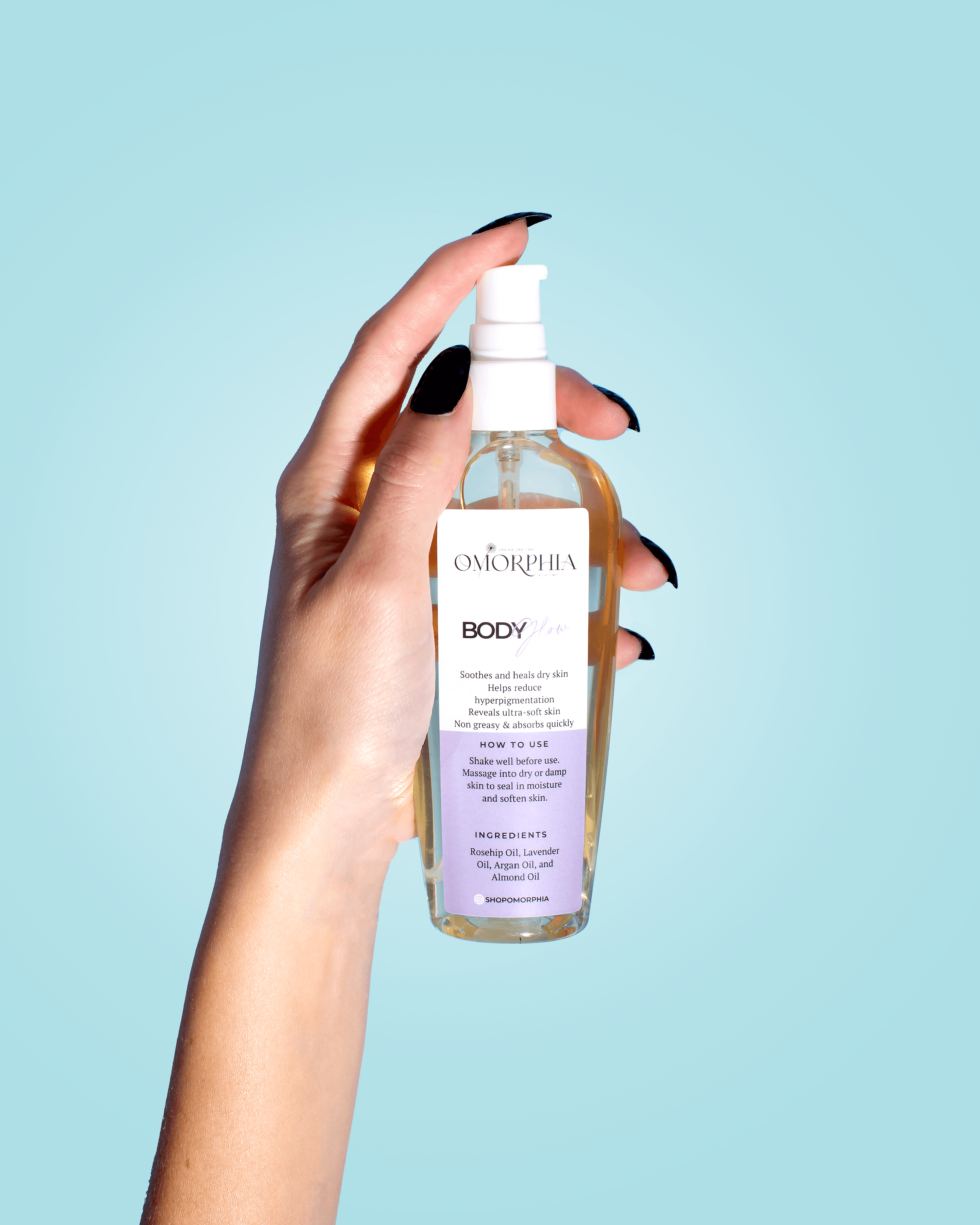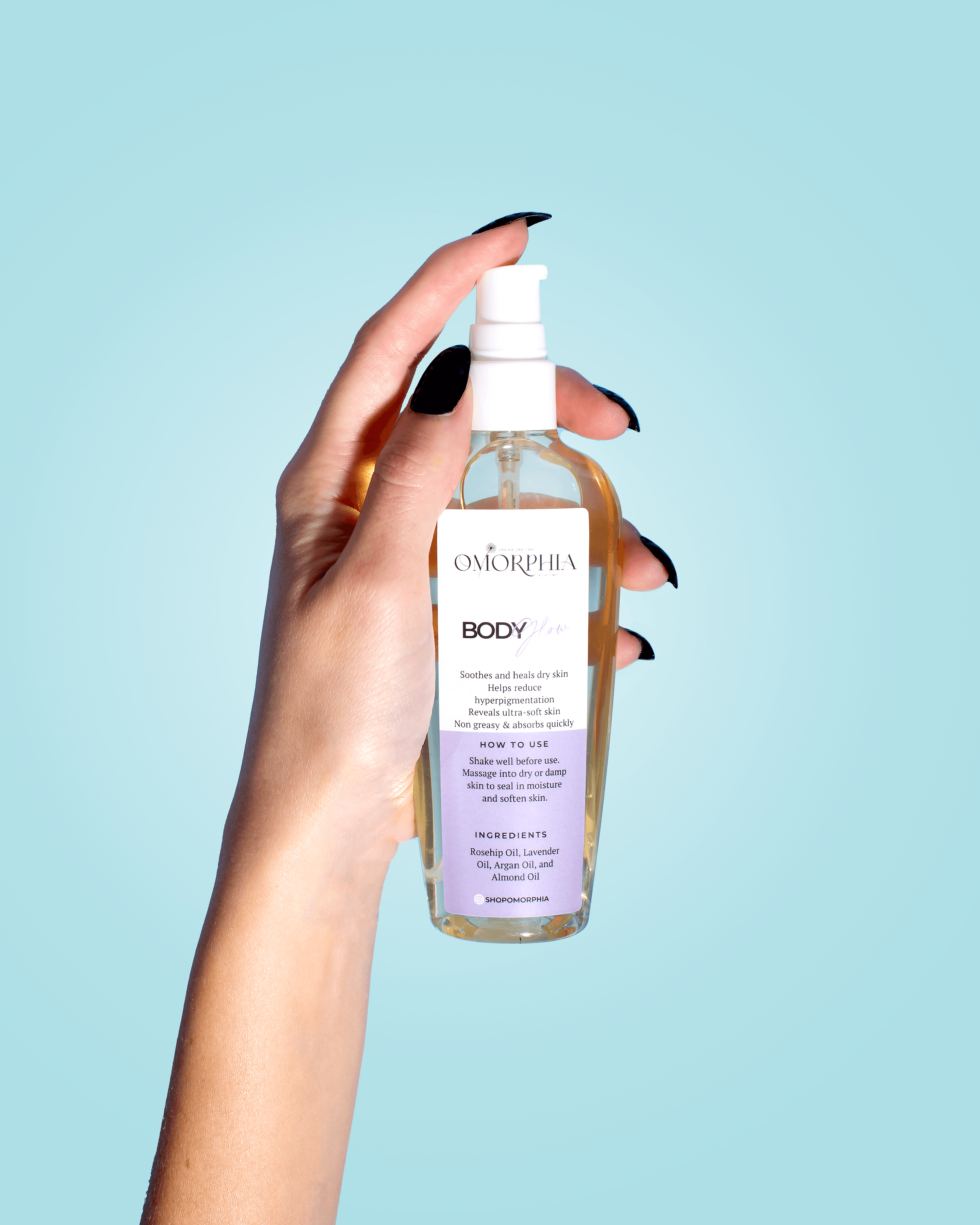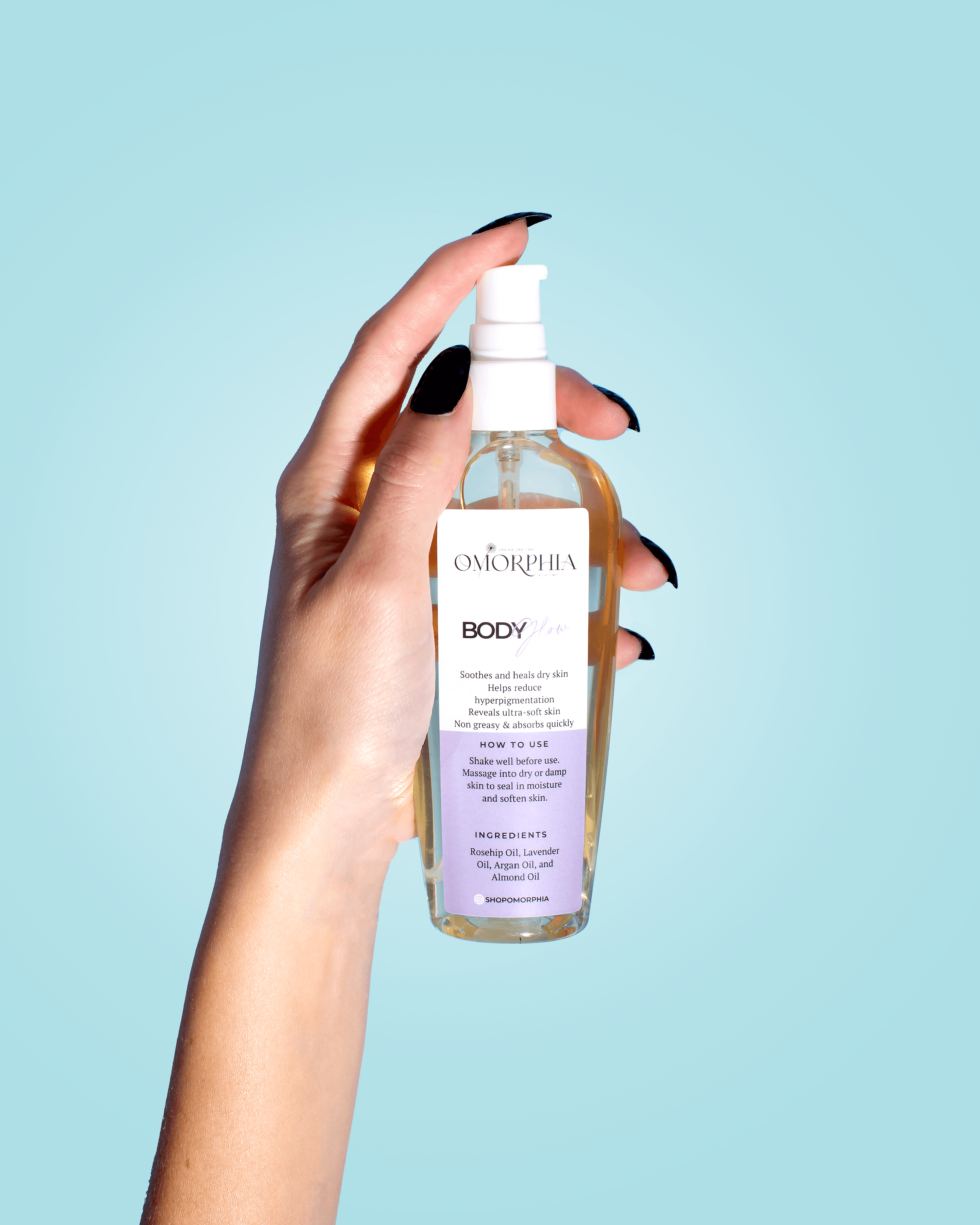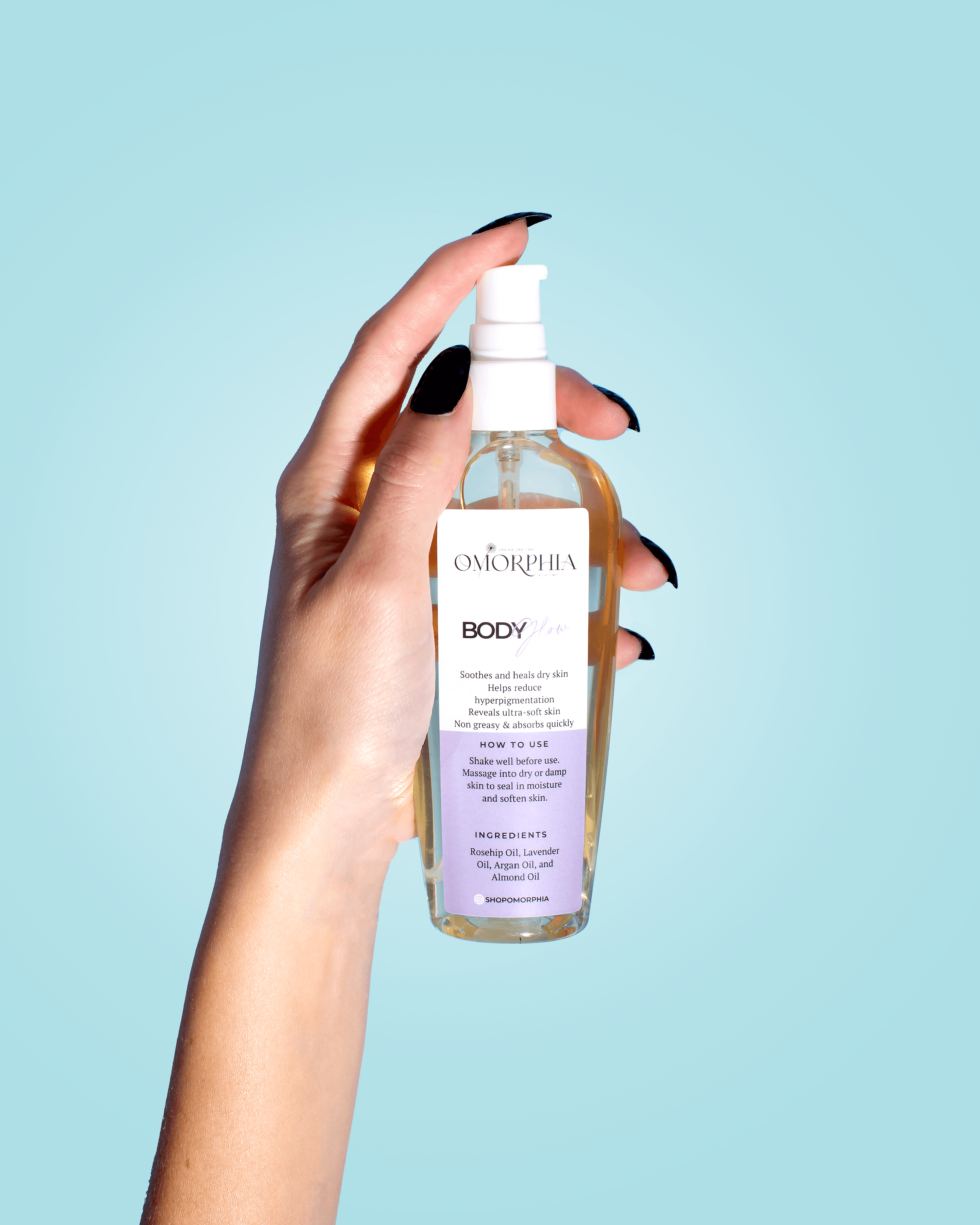 Mini Body Glow
Your ultimate magic in a bottle – in a cute mini size!

Gently apply this on your skin to achieve a nice subtle shimmery glow. No sticky feeling. No greasy residue.

This ultra-hydrating body oil is made to achieve a healthy, glowing complexion. It will help manage eczema, reduce hyperpigmentation, and keep your skin super soft while you unlock your full glow potential. It deeply absorbs into your skin to repair, nourish, and protect it to keep you looking radiant all day.

The Body Glow can be used all over—literally from head to toe!

Every bottle is packed with natural oils that will make you love your skin even more.