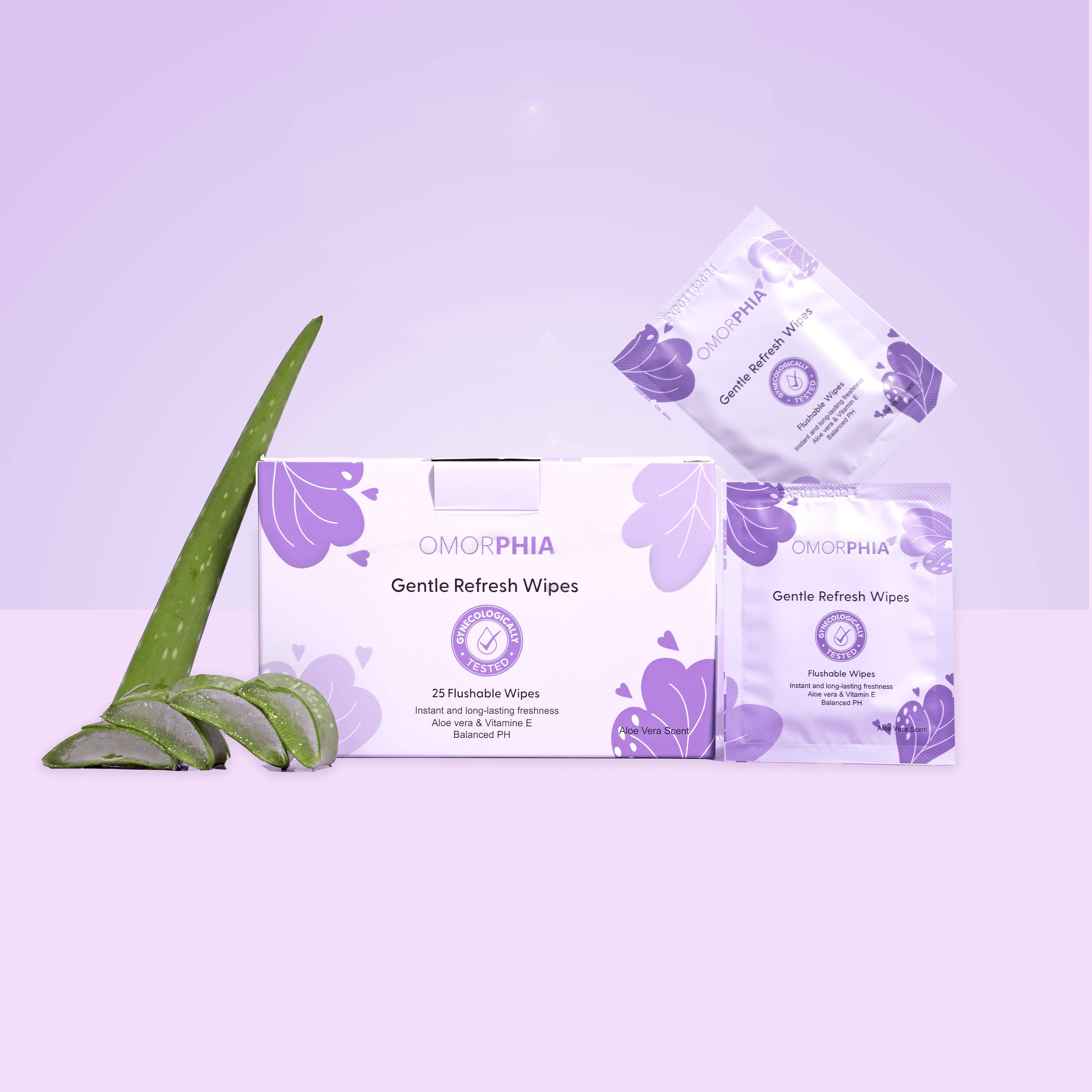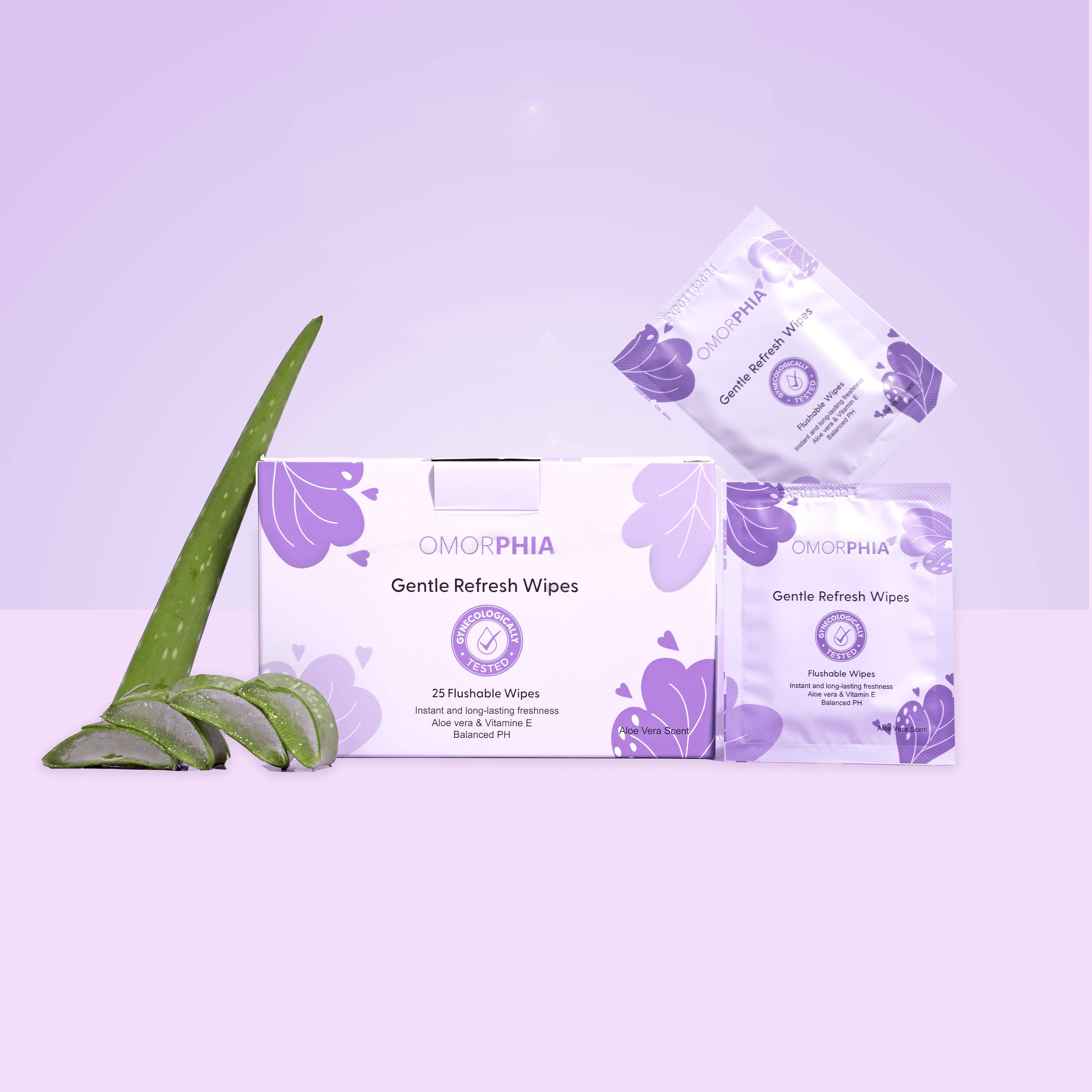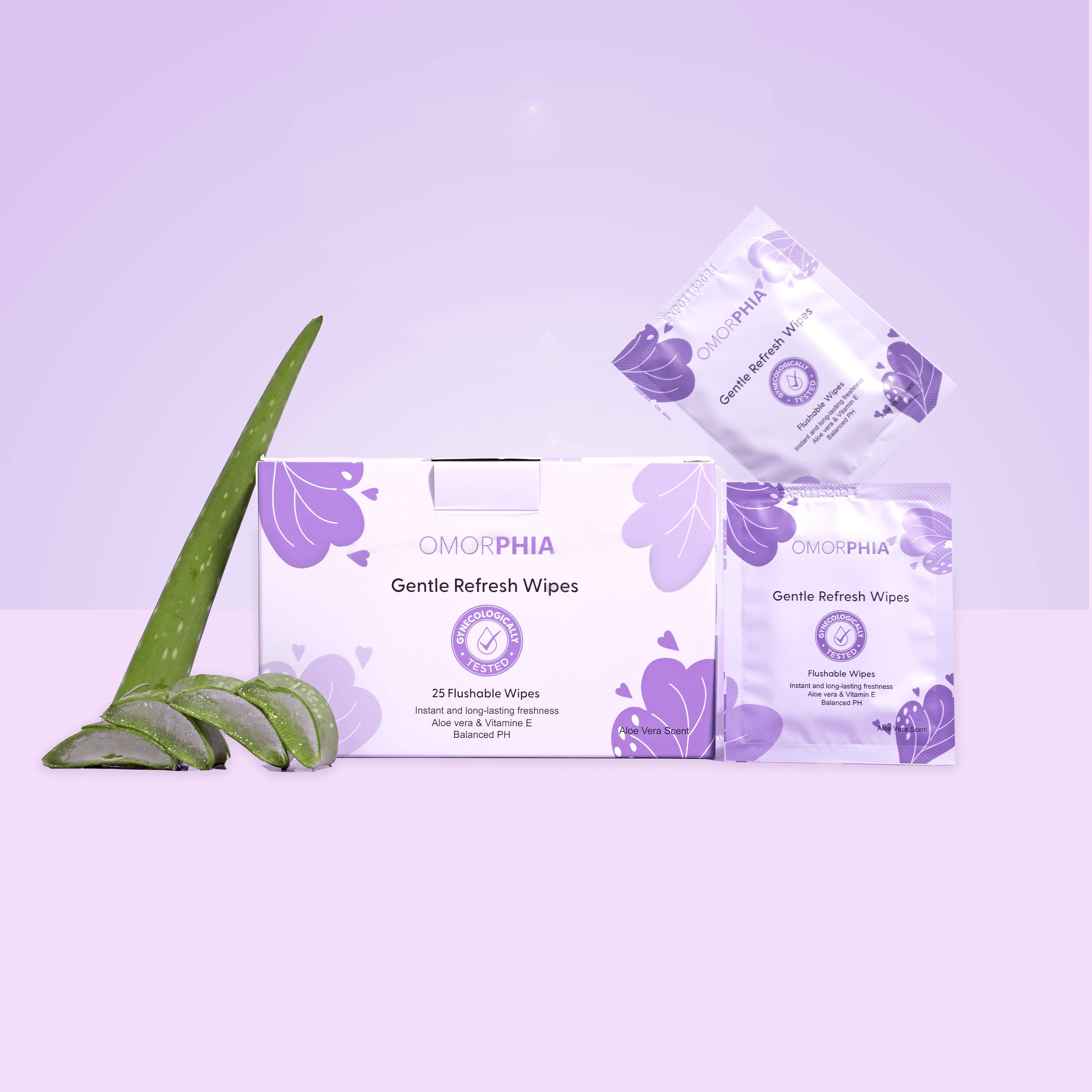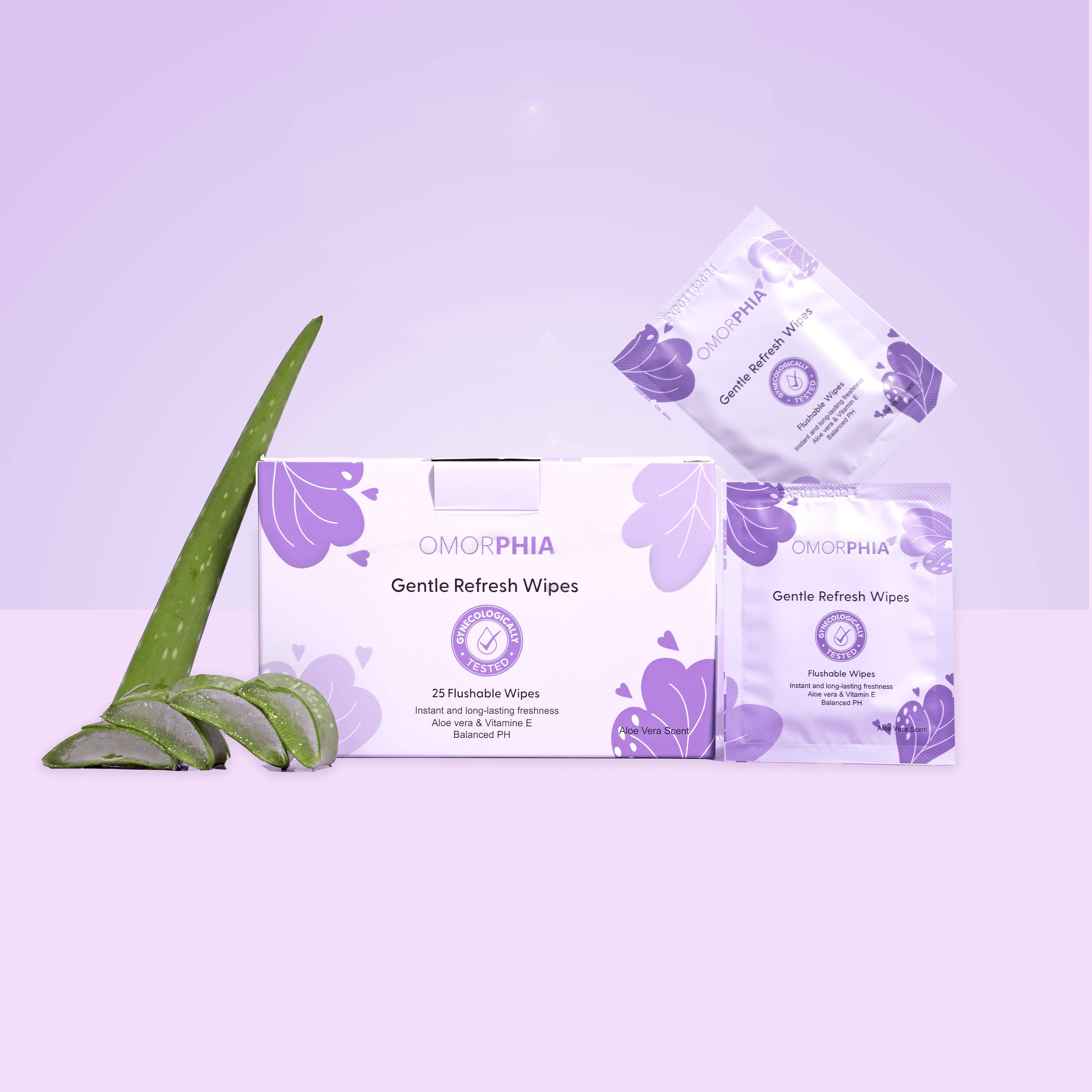 Gentle Refresh Wipes
Don't miss out on this must-have feminine care item.

These are perfect to take with you when you are traveling, in the office, or just when you need a moment of freshening up. Each box contains 25 wipes, so you'll always have some on hand for whenever you need them.

If you want your flower to feel fresh and smell fresh all the time no matter where you are, keep these in your purse and make sure to leave some in your bathroom too.

These cooling refresh wipes in aloe vera scent are a great way to freshen up at any time of the day, especially when you are on your period, and before or after intercourse. It gently cleans, leaving no residue. No irritation and no burning too because they're made with herbal ingredients.
Featured Benefits
✨ On-the-go freshness. 
✨ Yoni-safe and pH balanced.
✨ Great for brunch or a girls/ babe trip.


Introducing our gentle refresh wipes, the perfect companion for on-the-go freshness that not only keeps you feeling revitalized but also prioritizes the safety and balance of your Yoni. Designed with your comfort and convenience in mind, these wipes are a must-have addition to your daily essentials, whether you're heading out for brunch or embarking on a girls' or babe's trip.

Experience the invigorating sensation of our gentle refresh wipes as they provide you with a quick and effective way to stay fresh and confident throughout the day. Each wipe is carefully formulated to be Yoni-safe and pH balanced, ensuring that your delicate intimate area is treated with the utmost care and consideration. Feel reassured knowing that our wipes are free from harsh chemicals and irritants, allowing you to maintain optimal comfort and hygiene wherever you go.